Grappling with disjointed workplace with silos of applications, processes, documents and tools?
The Purpose of Workstream Collaboration Applications is to Improve Team Coordination, Performance, Communications, & Productivity.
Different Information Sources
Lack of Collaboration in Work Teams
Non Conversational
Cumbersome Task Management
Less Engaging and Non Contextual
Silos Driven
Services
Teams Collaboration
A collaboration hub for teamwork which integrating people, content and tools required by teams to be more engaged and effective.

Application developed on teams provide improved collaboration for on-site & remote employees as well as for clients.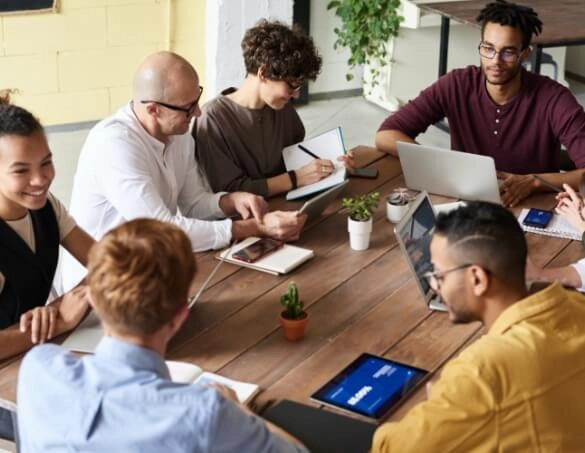 Intranet Implementation Services
Our Intranet Implementation Services ride on two building blocks
In the Present
Towards the future
To ensure a cohesive look and feel throughout the intranet, without disrupting what the users already know and help people and business achieve more.

Our Intranet Service create memorable experiences for users that work seamlessly on all platforms and devices, provide ubiquitous access to information, facilitate creation of communities resulting into opportunities for collaboration.

Intranets that provide consistent optimized User Experience, improve quality of information finding, dynamic and alive to suit customization and to express your brand and meet the needs of your audience.
MS Teams Custom Solution Application​
MS Teams Custom Solution Application​ allows you to interact with and obtain information from a software or website in a text/search/conversational manner. The solution helps your employees collaborate across various projects, team tasks,notification,status updates and also kicking off a workflow.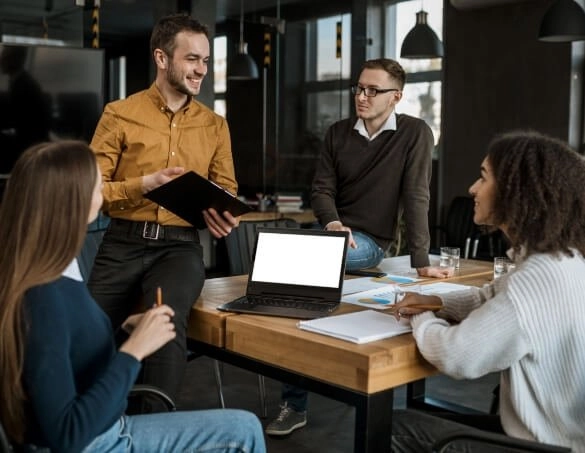 Case Studies
Onboarding beta testers and real-time simulations experiences
Customer is one of the largest data centers in USA with over 8000+ Employees
MS Teams app with Recognition Platform
KeyPoint Credit Union is an award-winning credit union that continues to focus on elite member service while
Varian Medical system
Varian Medical Systems based out of Palo Alto, California, USA, is a leading radiation oncology treatments and software maker
"Prajakta, SpadeWorx and Varian team, today we have uneventful Monday morning – first day after VMSNet SPO launched, actually I do not see a single incident opened – a proof of this successful launching VMSNet. Thank you for the extraordinary work in planning, testing and solutions building. Bravo to you all."
Robert Xu
CIO, Varian Medical Systems.
"Giving recognition from teams app on Bravo has made life easier to bring context to recognition from project task standpoint."
Rajan Mohindra
Managing Partner , Icon Capital, UAE
Industries
Resources

Blog
8 Best Practices to Designing and Implementing an Effective Intranet
In contrast to the vast intranet overhauls in the past,

Blog
Get a Method to the Madness at Work with Workstream Collaboration Applications
What is Workstream Collaboration? Workstream collaboration is an immersive, rapid-response

Blog
Conversations and Messaging, Searchable Works Like a "CHARM"
Digitalization has changed the way we work. And today, individuals