Companies worldwide leverage ERP Systems to improve their daily business operations. It is a no-brainer that IFS ERPs improve the efficiency of a business.

As a stakeholder in a company, you must also be using an IFS ERP system. But you should be asking yourself a question

ARE YOU USING YOUR IFS ERP SYSTEM AT ITS FULL CAPACITY?

Now, what do we mean by that? Let us look at the following problem statements.
AGILITY : If your IFS ERP system enables your organisation to act in a most-agile manner, you can say it's agile enough. The flow of customers, cash, and materials should be executed in the most agile manner.
ADAPTABILITY: Have you analyzed if your IFS ERP system is adaptive to the new business scenarios? Asking yourself if your IFS ERP System is flexible to make changes and perceive a new business framework will help.
REDUCED DOWNTIME: Are you closely monitoring your system downtime? Highly available IFS ERP systems will make the least disturbances to your operations or next to none!
RESOURCE MANAGEMENT: Is your business team spending time in system supporting your IFS ERP Application? Can we free them from the hustle and let them focus on next generation idea's that drive your core business? That way you could be getting the best ROI.
DELAYED SUPPORT: Are you getting the required IFS Functional and technical support or service for every need and on time? Even if you have invested a good number of resources for technical and functional support, you should monitor if the necessary support is being served for every need and within time. If too many resources are wasted in training, inefficient service delivery, and re-iterating problems, it's time to think Out of box.
DECISION MAKING: Is your IFS ERP helping your Business users to take Right Decisions? As a stakeholder/owner of a business, your IFS ERP should be capable of extracting desired results that lead you to the correct path of making decisions.
Any of these question's answer is YES?
We understand that you might be thinking of inadequacy in your company's IFS ERP system or processes now.
Well, Just do not get overwhelmed, because we have got you covered.
How we can help you
At Invasystems, we aim at providing the most suitable technical and functional support and services for your business needs, covering all the pain points above. 100+ years of professional experience have taught us some keen insights into the IFS ERP space
We stay true to our grounds when we say that we are your techno-functional buddies!

Invasystems IFS application management services are custom tailored to your needs. Handling critical updates, routine maintenance tasks along with update plan well in advance. 24/7 Support & Follow the Sun support capabilities, so that your organization can continue to function with as little disruption as possible with higher uptime of your IFS ERP Application.

Our Principles

We have these three principles that are core to our service offering.

RESPONSIVENESS
Our policy is to serve our clients' needs – quite immediately. We're on our toes to help you, always.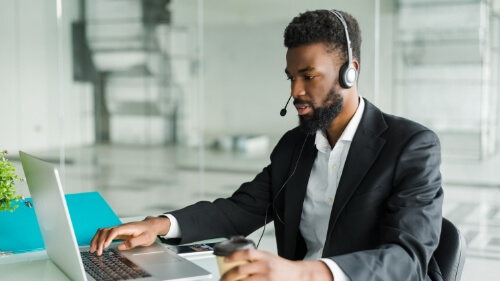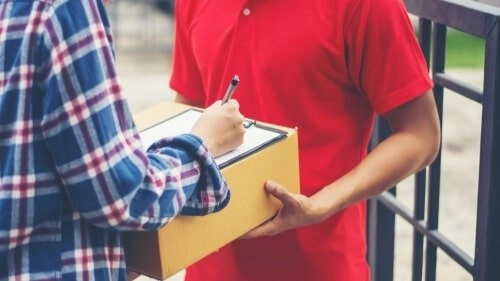 TRANSPARENCY
We like to keep everything transparent – from deliverables to business decisions and from our services and solutions to the commercials.
QUALITY WITH ACCURACY

When it comes to quality, there cannot be any compromise. We strive to be FTR (First Time Right) and deliver the services with greater accuracy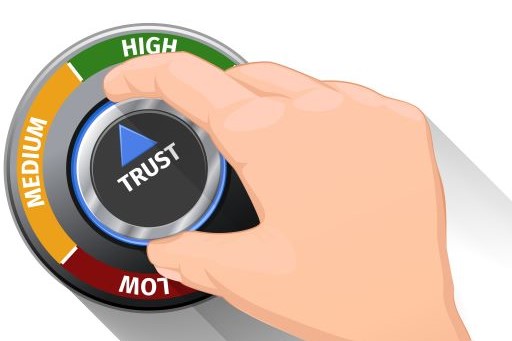 What do we bring on the table for you?

RIGHT EXPERTISE
We have been in the industry for over a decade and have gathered expertise around the subject. So, when you choose us, you choose IFS ERP experts who have working knowledge of old versions of IFS till the latest versions of Cloud – 21R2 both Functional and Technical who can provide just the right solution for your business.
POOL OF HUMAN RESOURCES
Instead of dedicating fixed resources to fixed projects, we at Invasystems, follow the shared pool method.

Why is the shared pool method better?

a. It creates a pool of expertise ready for you to reach out for every need almost every time
b. It reduces the cost of dedicated experts, and hence, benefits you financially.
c. You do not have to depend on the higher expertise even if your signed package doesn't have such arrangements. We provide ad-hoc services.
THE RIGHT LEVEL OF SUPPORT AT THE RIGHT TIME
Whichever support you need – be it Level 2 or Level 3 level, it is always best to get it resolved on time. We have a pool of experts who can resolve your tickets (queries) on a priority level.

Depending on the severity and urgency of the ticket, we resolve tickets in a fixed time duration like two hours, four hours, 1 day, 4 days, etc.

This gives both the parties assurance and an estimated downtime
FASTER INCIDENT RESOLUTION
We run on 2 assets that give our customers faster and smarter results, making our services highly customer satisfying.

a. Smart Service Model

b. Efficient and Integrated IFS helpdesk
OPTIMISED AMS COST, HIGHER BUSINESS ADVANCEMENTS
We are moving from operational SLA to Business SLA so that we can provide our customers end-to-end support considering their prerequisites and the severity of their requirements.

We use proactive monitoring, which alerts the business before the problem occurs. Hence, reducing the AMS cost and improving the business performance


PRIORITY BASED TICKET MANAGEMENT – SLA TIMELINE
All your tickets will get solved with our online ticket portal.
We follow the SLA timeline for prioritizing tickets.

The tentative timeline for tickets will be decided according to the priority and urgency of tasks

For example –
For priority 1 tickets – the average time to acknowledge will be approx. 20 mins to 30 mins, and for priority 2 tickets – the average time of acknowledgement will be 30 min – 1hr.
IMPACT ANALYSIS
When new business developments are planned, it's important to make sure that the existing system doesn't get affected by them. Impact Analysis helps us understand the advantages and disadvantages of such scenarios.

At Invasystems, our experts help you to execute the Impact Analysis.



FLEXIBLE SUPPORT SERVICE MODELS
Generally, companies require a mix of Level-2 and Level-3 services. And we as a tech-support provider want to cater to all your needs.

Hence, we have these 3 types of shared support service request models.

a. Bronze
b. Silver
c. Gold

Each type of module contains a range of services according to its expertise level, resource need, and commercials. You can also choose a hybrid model if you want a combination of basic and advanced services
LEVEL 2 SUPPORT
L2 support is Configuration management support.
This is a high-level ticket handling support than L1.
It involves issues in the IFS administration app, user management, and monitoring issues. It also entails some high-level issue handling like-
• Minor CRIMs modification ticket
• Month-end and year-end closure support (limited capacity)
• DB backups

If the issue could not be covered under Level 2 support, it will get escalated to Level 3.
LEVEL 3 SUPPORT
L3 support is an advanced level of support. It is generally referred to as Root Cause Analysis / Development.

It involves enhanced issue handling such as bug fixing of CRIMs, Different kinds of change request handling, etc.

If needed, our experts can escalate L3 tickets to L4 i.e. to the vendors.

L4 SUPPORT CO-ORDINATION WITH THE VENDOR
We will coordinate with IFS for L4 support. We'll also verify and test the solution provided by them before closing it.

AD-HOC SERVICE REQUESTS
Ad-hoc service requests include:
1. On-demand SME training and 2. Implementation solution for the
new and existing employees.
3. Enhancements as per the
client's requests.
4.Testing and verification of the
fix provided by the vendor
5. Testing and Bug fixes of CRIM
etc.
Why customers choose Invasystems as preferred IFS ERP AMS partner?
Customer first approach, work as extended team member
Right IFS expertise and right level of support
Experience on all versions of IFS ERP – functional, technical and admin activities
Flexible AMS options
Value for money – Higher ROI
Resources

Field Service Management Trends to Lookout for in 2021
There is no denying that the world has moved towards a paradigm where digitalization and automation have become ubiquitous in every walk of life.

Enterprise Mobility's Future is Becoming Clear
What does the office of the future look like? Ask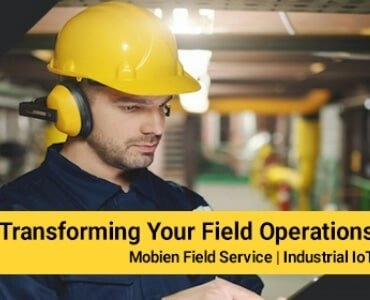 Transforming your field service operations and improve customer experience
All around the globe, companies realize that "getting closer to the customer" is crucial to growth. Both business buyers and consumers have more choices than ever before. The global field service market is predicted to account for $4.45 billion by 2022.
Talk to our experts
Want to know more, Please drop us line on srihari.chundru@invasystems.com .
Learn more