Why you should choose us as your mobile application development partner
Tool and Environment Know-Hows
Wireframing, prototyping tools and user experience/customer experience (UX/CX) expertise
Innovation
Investment into services and new technology to continuously improve speed of delivery, quality of output and customer satisfaction of deliverables.
Ease of Development
High-productivity tools that offer simplified modeling and easy support to build, test, debug, deploy, host and maintain apps in an agile manner.
DevOps
Offer built-in or third-party tooling for DevOps practices to enable continuous integration and delivery.
We provide and make
An end-to-end approach understanding the client's core business for optimized performance on android and iOS platforms.

Better User Experience
Smooth Performance

Data Security
Platform agnostic approach to cater to multiple platforms simultaneously. A combination of native and web apps to run on android,iOS and windows.

Quick GTM rollouts
Decreased deployment cost
Low and easy maintainenance
Mobile App Development Services

Mobile Application Development and Maintenance

In-App Analytics
Mobile App Automation Testing
Our Team Experts In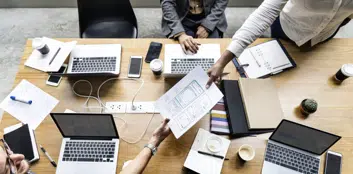 Development on iOS, Android and Windows platform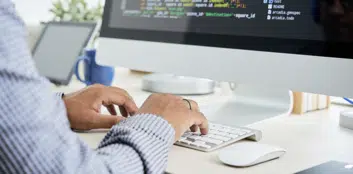 Xamarin, Visual Studio, Xcode, Eclipse, Android Studio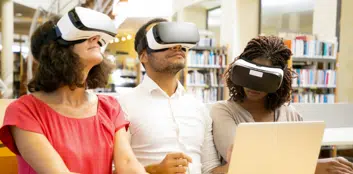 AR/VR and Wearable devices.Chatbot assited mobile technology apps
Use-Case Support
Transferability
Security
Support Coverage
Automation
Compliance and Compatibility

Multiple partnerships
Frequently Asked Questions
What is a native app?

Native apps are the one which are developed using platform-specific programming languages.Some languages used for building the native apps are Java for Android and Swift or Objective-C for iOS. Apart from the languages, developers also use software development kits (SDK) that contain all necessary tools to build native applications. Besides, there are also native mobile app development frameworks which help with the implementation of some features

What is a hybrid app?

Hybrid apps are built using web technologies like HTML, CSS and JavaScript and are native apps only and usually downloaded from platform app stores directly to mobile devices.

Which type of app is better? Native or hybrid?

Hybrid apps are definately better that native apps as it can be developed faster on a single base on which new functionalities and features can be added quickly and easily.Same development team can deliver app for any platform including website as well because all required is web technologies.It also provides consistent user experience across platform irrespective of browsers or hardwares.

Which mobile app development platform is better?

The best mobile application development platforms should allow developers to build, test, debug, deploy and maintain apps throughout the applications' lifecycles. MADPs should also have extensive middleware and back-end services that deliver key features, such as push notifications, authentication and data storage.MADP providers include Appcelerator, Appzillon, Apple Xcode, Android Studio, Kinvey, Kony, OutSystems, Telerik, Salesforce, Microsoft's Xamarin and Red Hat Mobile Application Platform.

How to choose the right partner for mobile app development?

There are few important criteria any company should look for before selecting its Mobile Application Development Partner

Mobile application development service providers exist in an increasingly competitive marketplace. There are the full-service providers, which include the large global and midtier providers. These providers have several other unique competencies that will help them grow, including:
1.The ability to take an end-to-end approach
2.Understanding the client's core business
3.Investments into new technologies
4.Scalability in skills
5.Multiple partnerships
6.Emerging Technology Focus
7.Ease of Development
8.Ease of Integration
9.Security
10.Monitoring and Analytics
11.Transferability
12.DevOps
13.Innovation

Is it easy to change a mobile app on iOS to android?

No,Its not easy to altogther change an app which is developed on iOS to android.You need to totally write a code in platform agnostic language for smooth transferability.
SpadeWorx delivered this solution exceedingly well bringing in their expertise in Silverlight and user experience that made this the core product of our business and received well by our end customers"
Neeraj Jaiman
Owner, Cyncz LLC
No waiting time for customers. A shot in the arm for Operational Effectiveness. Exactly what we were looking for" .
Operations Manager
Jack Cooper Transport and logistics Company,USA
Case Studies
Paperless Logistics Solution
Pioneer in User Centered Software Engineering- UCSE.
Proposal Builder for Sales Team
Mobile Application that enables sales to get the latest customer data, customer-specific pricing and auto-generated quotation
B2C Raffle Platform on Azure Cloud for Media and Advertising Conglomerate
Valuable Group is a leading player with primary business interests within Media & Entertainment, Education and Technology.
Related Blogs

The Significance of AI in Mobile App Development
Due to the demand for access to information on-the-go, mobile

Top Mobile App Development Trends to Watch Out for in the Coming Time
2019 has been a tremendous yet challenging year for mobile

Enterprise Mobility's Future is Becoming Clear
What does the office of the future look like? Ask