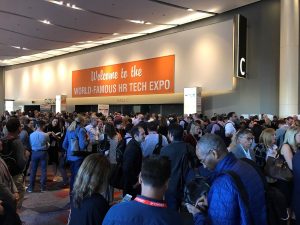 Las Vegas Sep 11-14, 2018
SpadeWorx Participated in the world's largest HR Tech Conference and Expo which is held annually. This was the second year of participation by SpadeWorx at the coveted expo wherein we showcased Bravo- Our Employee Recognition Platform.
This event was attended by over 7000+ HR professional and practitioner all across the world and we had good traction with some repeat visitors from past expo's as well.
New features introduced in bravo like Bravo Lens, Cards as well as Plugin for Outlook were very well received by the audience.
We also had raffle planned and executed where in some goodies were given to the lucky ones.
Subscribe to our Blogs and Newsletter
---
You will receive updates about new blogs, newsletters, new research article in technology and business domains