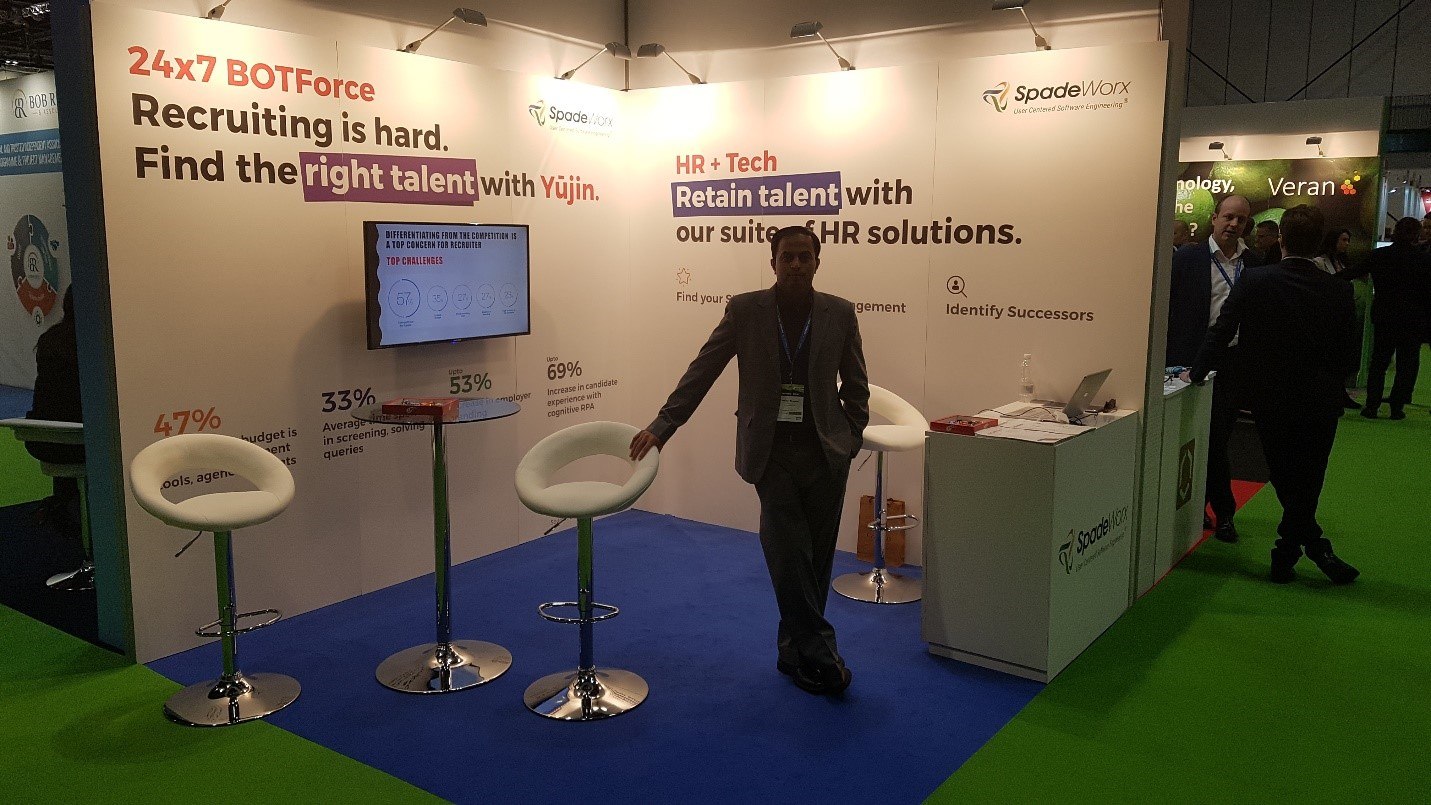 Venue: London, Date: 21st – 22nd March 2017
SpadeWorx is participating in HRN World Show at London on 21st and 22nd March 2017.
HRs from all over the world are coming together to talk about ideas on how to transform their organizations for the better. This expo is focused on identifying the technologies that have the greatest potential and value in the field of HR and aims at finding ways to apply the same. It is a happening place for optimism and wonder, where inspiration simply thrives!
SpadeWorx HR Solutions aims at using technology to drive businesses and impact the HR sector in particular.In this expo, SpadeWorx will showcase its expertise on Cognitive RPA related to hiring, which is a critical component in HR. We will also exhibit our other digital accelerators for HR functions which are in use for large enterprises.
This is going to be an exciting event and we hope to see likeminded people at the show.
Subscribe to our Blogs and Newsletter
---
You will receive updates about new blogs, newsletters, new research article in technology and business domains