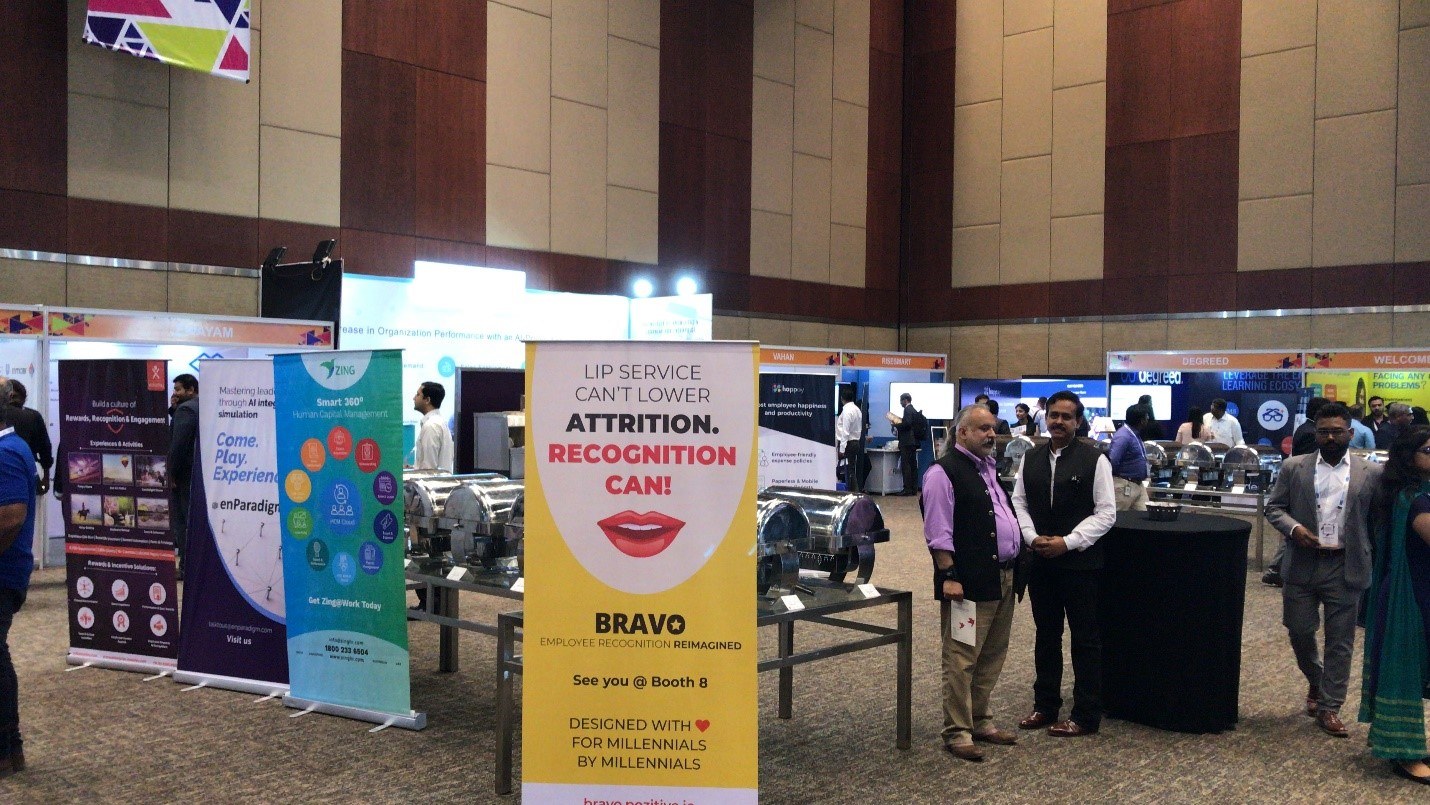 Venue: HICC Hyderabad, Date: April 26-27, 2018
SHRMTech'18, the 4th SHRM India HR Technology Conference & Exposition, was be held on 26-27, April 2018 in Hyderabad. In the last two years, the SHRMTech conference has been received with overwhelming enthusiasm and has become Asia's prominent HR Technology Conference. The conference covers major trends in HR Tech through a mix of relevant sessions/demos and is a confluence of HR and Technology professionals in the region. It also brought together the biggest HR-Tech showcase with 55 partners showcasing their HR-focused tech products and solutions.
SpadeWorx participated in SHRM Expo and showcased as, in many parts of businesses, technology is playing a dual role of an enabler and a disruptor in HR. Digitization is bringing about sweeping changes in the lives of individuals and businesses. The entire approach to social interaction and communication is now driven by mobile and social platforms. Digital technologies are radically impacting the manner in which employees and clients connect and communicate with organizations.
How this shift can be handled by HR?
What are some of the fundamental shifts that the function needs to be ready for?
How can we keep Outcomes, Experience and Analytics at the heart of this new paradigm?
This event was well received with very good footfall and appreciation about SpadeWorx Employee Recognition Platform as well as HR solutions showcase.
Subscribe to our Blogs and Newsletter
---
You will receive updates about new blogs, newsletters, new research article in technology and business domains