Overview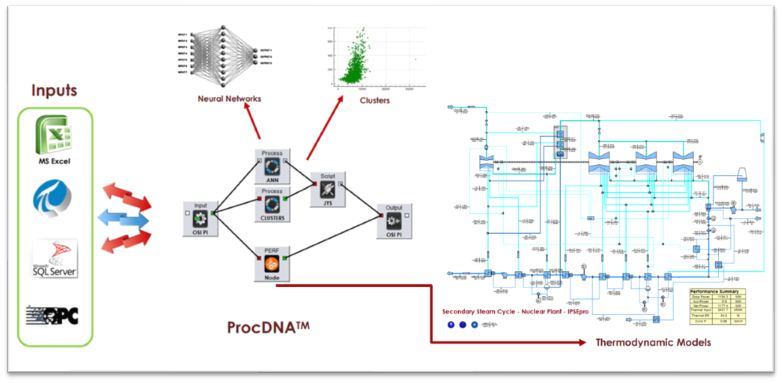 Process and manufacturing industries use a considerable amount of expensive equipment. Maintaining the health of such equipment is very important. The unforeseen breakdown of any critical equipment may result in the closure of the manufacturing process or the entire plant, possibly causing significant loss of profits.

ProcDNA is powerful software that analyzes the most important aspects of power and process industries – reliability and thermal performance. ProcDNA can monitor the health of critical components in real time.
A combination of artificial intelligence, statistical methods and thermodynamics analysis are used. ProcDNA's hybrid architecture makes use of independent methods to analyze data and to detect anomalies in critical assets of any industry. Advance warnings given by ProcDNA help in significant reduction of forced outages.

ProcDNA uses SimTech's IPSEpro thermodynamic engine to analyze thermal performance at component level, as well as plant level. "First principles/thermodynamic models" are used to perform mass and energy balance across equipment and provide expected value of the performance to quantify and detect reasons behind degraded performance. Such models are built using design information, HMBD, P&IDs, Correction curves, PG test information and steady state operating data.

With ProcDNA, centralized monitoring of health and reliability of critical assets becomes easy and inexpensive. Results of the analysis can be exported to InDB historian and can also be used to trigger notifications (email, SMS, etc.) for any required maintenance actions.

Our software and solutions are designed to store and analyze data for various types of anomalies in all critical equipment in real time. This capability helps reduce forced outages.

Our software suite is for fleet owners with diverse portfolios, as they can be configured to monitor live data on a continuous basis. They can identify equipment anomalies, process anomalies, data and sensor anomalies in all critical assets, in addition to highly accurate component level thermal performance analysis of all major equipment.
Features
Artificial intelligence and statistical methods are used to detect anomalies in equipment and processes
OEM-independent solution – analyzes data of all critical equipment – rotating as well as nonrotating
Seamlessly interacts with industry standard historians and data sources like OSI PI, MS SQL, OPC etc.
Can easily incorporate new "plug-ins" to talk to non-standard historians based on customer requirements
Can analyze historical data as well as current data (online mode)
Can run "offline" for simulation and testing purposes
Very little software footprint-runs as a service in the background and needs very little user intervention
Can run on desktops/laptops
Single instance of ProcDNA™ can execute calculations of multiple projects sequentially – minimizes the cost of deployment for fleet owners.
Fleet Level
Centralized monitoring of health and performance of critical assets on a continuous basis on live data from multiple plants makes it easy and less expensive for fleet owners.
Reduction in forced outages
This solution is designed to store and analyze data for various types of anomalies in all critical equipment in real time which helps in the reduction of forced outages.
Performance
Equipment to plant level performance analysis improves performance.
Resources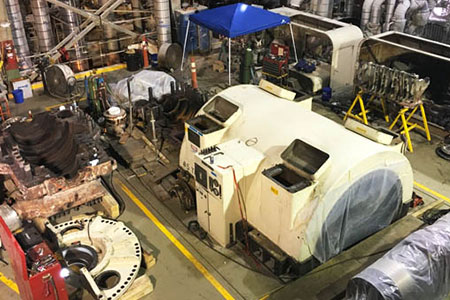 Blog
How to Reduce Forced Outages
Most industries follow best practices in Operations and Maintenance. Various RCM techniques are adopted to maintain high reliability of critical equipment.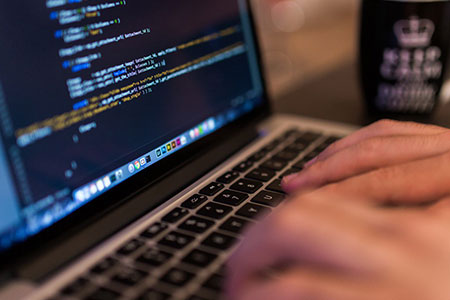 Blog
Getting More Out of Your Time Series Data
Plant operating profits are a function of thermal performance and reliability. In many industries liked defense, power, and oil and gas.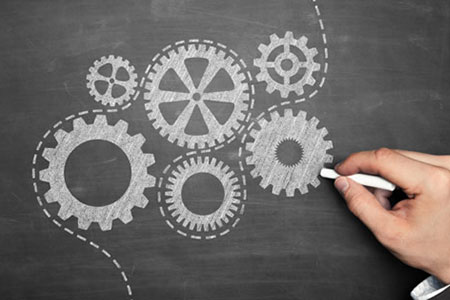 Blog
4-Step Process for IIoT Maturity
Invasystems focuses on providing a comprehensive IIoT solution to power, process manufacturing, oil and gas and equipment manufacturing sectors.
Trusted by
Leading companies across the world.