Great Minds @ Work
We fundamentally believe that life at Invasystems needs to be vibrant and dynamic for people to be able to think outside the box, to be able to deliver fresh new perspectives to problem solving and to be able to be creative for discovering that Next Big Idea.


We believe that people are central to creating great software. We value not only technological expertise and innovation, but personal integrity and enthusiasm. At Invasystems, you get a chance to do great work, alongside some of the brightest people you have ever met, without the typical frustrations of routine life at work.


What makes us different? We're out to build a community of software experts, not just provide a one- or two-year stepping stone for job-hoppers, so we have a different philosophy of hiring and career development. We hire carefully. And if you become an Invasystems team member, we tailor a career path and a work life that is uniquely right for you. We don't believe in standard career plans with predefined roles. If you have what it takes, we want you to follow your passion – whether that means moving towards management, immersing yourself deeply in a specialty, becoming a cross-discipline general practitioner, or something else entirely.
Career Development
Our career development model supports whichever path suits you best. You'll work with a coach and People Lead to evolve your career, with your Project Manager providing day-to-day support. You're encouraged to choose mentors and build your network so you understand all the opportunities we have to offer.

Finally, you'll be given candid feedback so you know how you're doing. We offer sustained career growth with an intellectual environment that stimulates learning, research, and achievement. We have a flat hierarchy which allows for considerable freedom of interaction and a variety of roles.

There is a wide range of rewarding career opportunities for talented technical, managerial, and support professionals in our technical development center.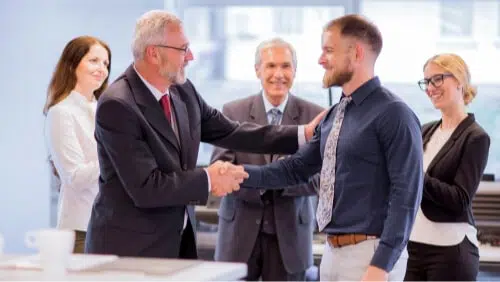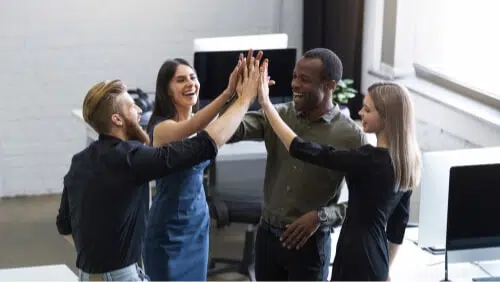 Fun @ Work
Invasystems believes that a dynamic and effervescent work environment helps create a feel-good factor within each person and a positive and cohesive attitude among the employees. It also acts as the true source of high morale, a huge stress reliever. Fun initiatives provide a base to understand, absorb and integrate with the company and its culture.

Invasystems HR promotes fun at work by organizing events around birthdays and special occasions like Diwali. Family members are also part of the activities and the aim is to make the employee comfortable and 'feel at home' while at work.
Perks and Benefits
At Invasystems , We Celebrate Diversity, Excellence, and Enthusiasm. We Provide you a Career Opportunity With Liberty, Ample Learning, and Growth To Help Bring Out the Best in You
A joy-filled work culture to boost productivity
A relaxed atmosphere to encourage open lines of communication
Fostering a sense of team spirit with rewards and recognition
A place where management and employees work hand in hand
A continuous learning environment through curiosity, transparency, & inquiry
Building a sense of pride for an effective employee engagement
Diversity and inclusion to boost the belongingness in every employee
Opportunity to share your ideas with fear to think ahead
"Employees are our Biggest Assets and it's my Duty to Provide them a Conducive Environment to Learn, Work, Outperform and Grow Holistically"
Manager – Human Resource
We believe in the concept of timely recognition of our top performing employees to encourage them to do well
Group events from time-to-time to encourage camaraderie, improve team spirit, and sense of belonging within the organization
Employees get the opportunity to visit client site within India or overseas if the project demands
To celebrate the smallest victory, team leaders take the members for a company sponsored outing or dinner
Ample opportunity for employee to learn and grow with the help of training workshops that are conducted time to time
A beneficial combination of privilege and sick leaves including official holidays, comp offs, and a wedding anniversary leave
Come join us!
At invasystems, We Celebrate Diversity, Excellence, and Enthusiasm. We Provide you a Career Opportunity With Liberty, Ample Learning, and Growth To Help Bring Out the Best in You