Our Commitment. Successfully guide your enterprise through any M&A or Divestiture Scenario.
We understand the extensive process of mergers and acquisitions. We understand the importance, stress, and deadlines. Through years of experience, we have mastered the skill of stress-free guidance. Whether your enterprise is sell side or buy side, our customizable consulting and operational services guide you through due diligence, planning, transition cutover, support, technology and application landscape, and more!


.
M&A/ Divestiture Technology Consulting

The Building Blocks:
Due Diligence
Application portfolio analysis
Infrastructure / Data center analysis
Current application support model
Build / Validate TSA
IT Carve out budget preparation
Planning
Finalize carve out strategy
Effective communication strategy
Workforce automation strategy
Data governance strategy
Risk Mitigation strategy
Transition
System consolidation / carve out
Deploy automation
Organization change management
Cost effective app support model
Risk Assessment
Transformation
Digital Transformation
Cloud Transition
Cost effective application support model
Implement continuous improvement through automation
Measured by SLA
SLO Services
Merger & Acquisition
Consolidation of ERP Systems
Carve out and migration of acquired company structures
Carve out & Divestiture
Carve out of company codes using clone and delete
Carve out of company codes / org structure via selective migration
Upgrade & Migration
ERP Consolidation
ERP Migration across releases
Near zero downtime upgrades
Selective data migration
Data provisioning & masking for test systems
Restructuring & Harmonization
Plant relocation
Chart of account harmonization
Master data harmonization
Profit / Cost center Hierarchy Restructuring
Case Studies
Application Maintenance & Support Engagement for an Oilfield Service Provider.
Customer, An Oilfield Service Provider wanted, IT Thought leadership during divesture, Stabilize IT land scape of WIS during and post divesture, Provide Application Maintenance support for the divested application.
M&A Technology Consulting for Global F&B Enterprise.
Customer is one of the largest food and confectionary maker in the world with operations in Europe and USA. As part of their merger and divestures plan, some of the business units needed to be split and operations to be streamlined.
Resources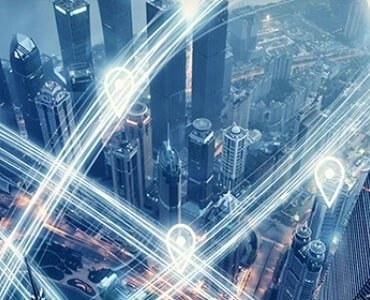 Blog
Enterprise mobility is the simplest step toward digital transformation
Digital transformation, by definition, is the application of digital technologies to processes, products, and assets to improve efficiency, enhance customer value, manage risk, and uncover new monetization opportunities.

Blog
Get a method to the madness at work with Workstream Collaboration Applications
What is Workstream Collaboration? Workstream collaboration is an immersive, rapid-response

Blog
Why is Employee Experience Important to Improve Business Performance?
What's your definition of Employee Experience in an organization? It