In recent years, oil and gas companies have taken initiatives to successfully bring down production costs by utilizing advanced technologies to make operations more efficient. These companies continue to explore new ways of improving and controlling critical operations. The goal is to reduce downtime and/or failure rates of their valuable assets. For such initiatives, real-time and batch operations data plays a central role. Invasystems' oil and gas software solutions capture the right data in a unified format in real time and subsequently aggregate the data to enable full and predictive analysis.
Mobility
Routine field activities play an important role in managing any onshore oil and gas asset. New avenues are commonly explored to remove laborious methods of conducting field activities, with attention to time reduction and minimization of human errors. Also, companies are turning away from differing data storage formats and expanding into automating their field process.

Invasystems' Field Services mobility module is designed to address multiple challenges in field operations which lead to the following benefits and quantifiable return on investment:
Improved Field Service Experience
Increased visibility of tasks and complete insight into inventory
Full access to performance information
Validated data entries
Increased First Time Fix Rate
Full access to historical records in real time for training and systemic analysis
Assign right skill set for specified jobs
Optimized Resource Allocation
360o real-time visibility on locations of field teams
Ability to do dynamic allocations of jobs
Easier and rapid task pre-approval process
Our mobility solutions assist in acquiring key field data in a consistent fashion, irrespective of the location or the field service staff performing the job. It is designed to help service engineers report events in real-time. This also enables service and asset managers to organize their resources as per operational complexities and take proactive actions. Using mobile enabled solutions, operations can be managed better and easily integrated with a company's ERP solutions for improved scalability and value creation. Our solution enables full visibility of all work orders and captures micro-details of activities from engineering tasks to critical health, safety, and environmental (HSE) data. Task allocation, approval management and the collection of such data becomes efficient, organized, and available at the touch of a finger.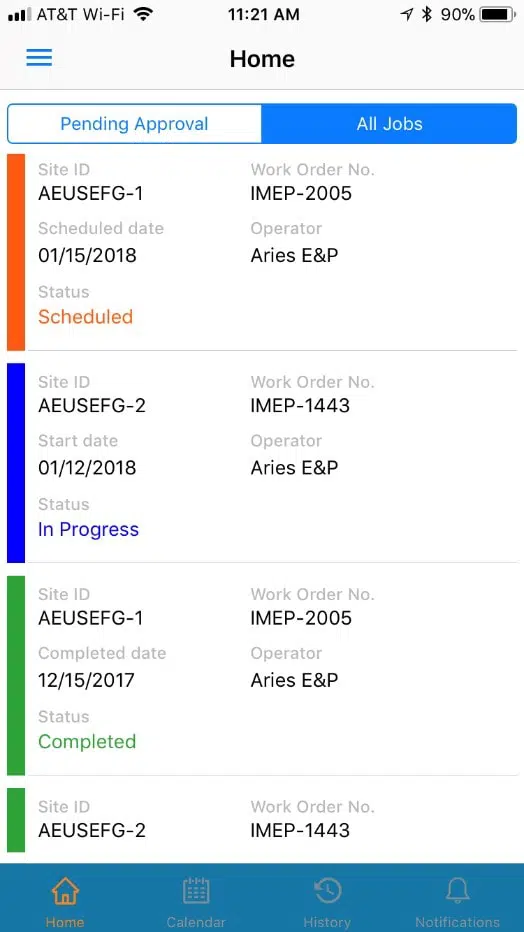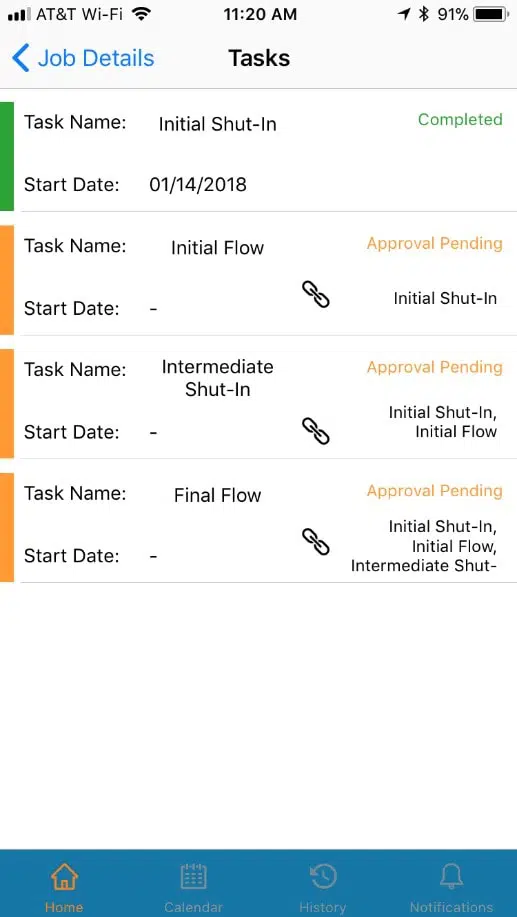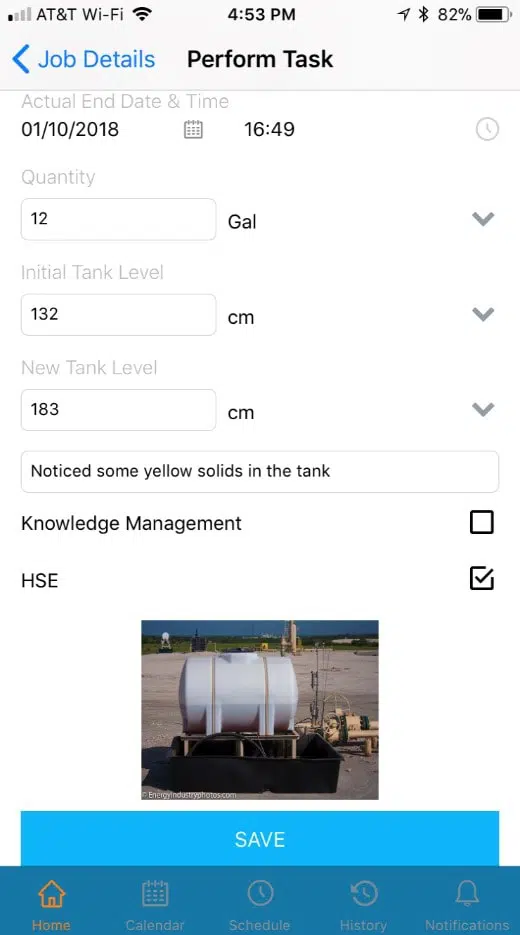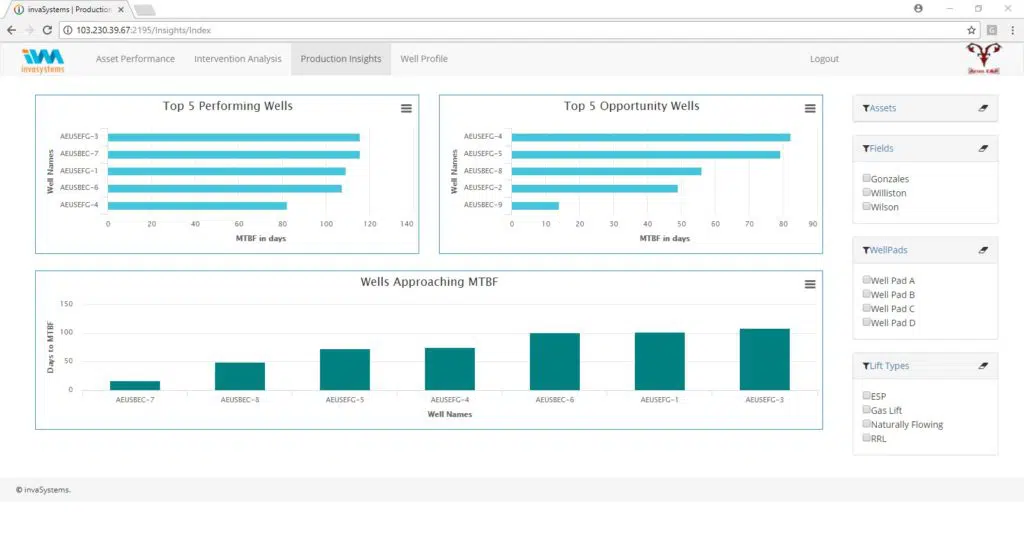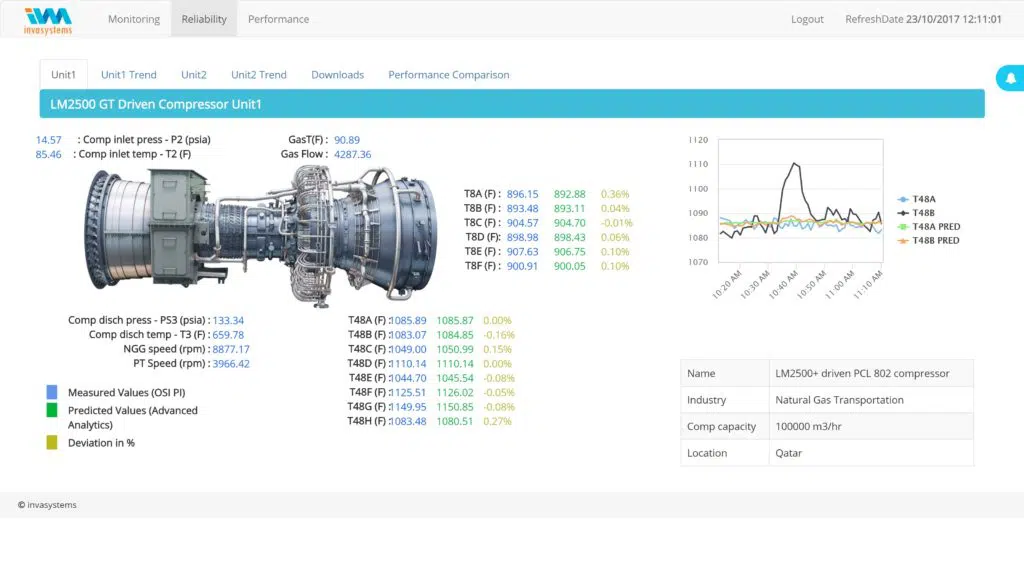 IIoT and Analytics
Today, oil and gas companies collect a vast amount of real time operations data – from equipment pressures and temperatures to flow rates at various points in their assets. In few operations such data is combined with First Principle (Physics) based mathematical software applications to gain an insight into the processes. The advances in data analytics open doors to extend the utilization of real-time data for identifying the anomalies in operations proactively and to move closer to predictive maintenance.

Invasystems' ProcDNA data analytics application can be successfully employed for multiple oil and gas operations to gain a deeper understanding of the reliability and/or performance of company equipment. Examples include:
Heavy Equipment: Compressors, turbines, heat exchangers and pumps in offshore/onshore fields
Artificial lift operations management: Reciprocating rod lift or progressing cavity pump in onshore asset or gas lift in offshore field
Chemical Management: Chemicals injection management of oil field/pipelines
Proper aggregated data models form the foundation for data analytics. Often data resides in disparate data bases. Our subject matter experts have decades of experience in defining aggregated data models for various use cases in the oil and gas industry. In many scenarios, the aggregated data models also include results derived by physics-based calculations.

ProcDNA's blended Neural Network (supervised learning) and Modified Cluster (unsupervised learning) algorithms offer unique data analytics needed for the oil and gas industry.

ProcDNA offline mode allows users to test the efficacy of the analytics using historical data. ProcDNA Online amalgamates the real-time data from historian and signatures generated during the offline study to generate real time alerts regarding equipment performance.

Benefits of real-time (advanced analytics) predictions using ProcDNA include predictive maintenance to reduce failures and thus reducing downtime, reduction in operating expenses through optimized chemical injection programs and/or artificial lift operations.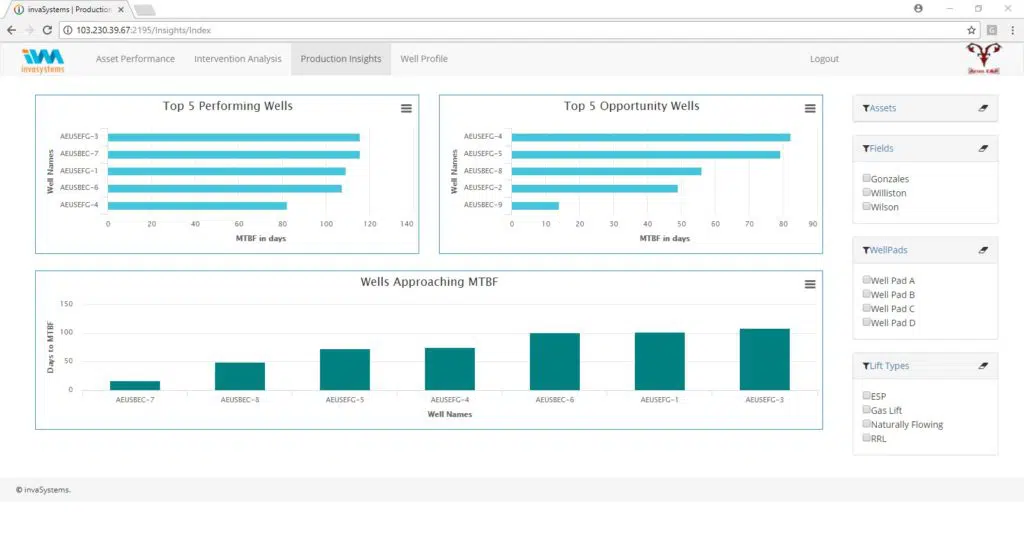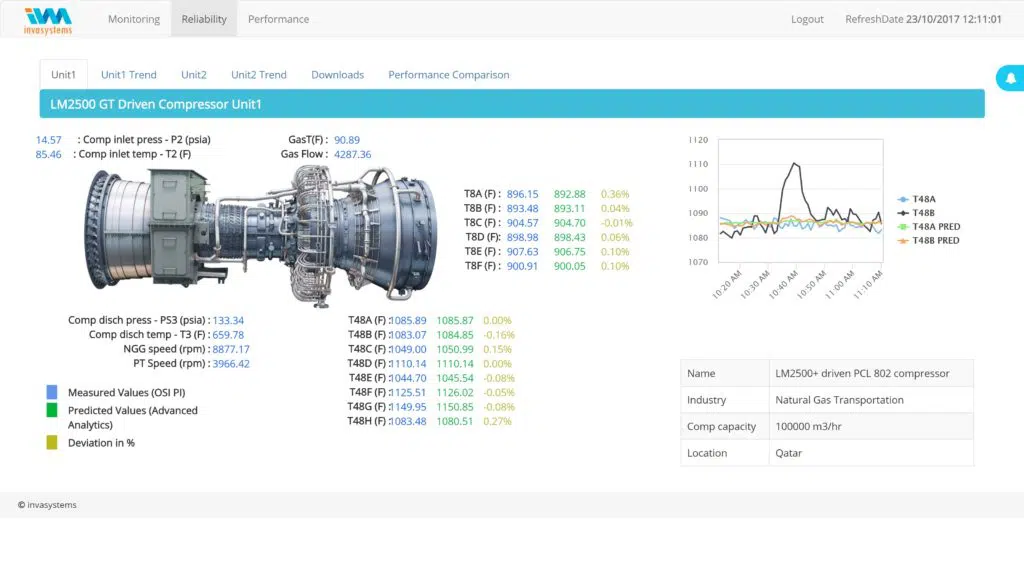 Trusted by
Leaders in industries across the globe working in Oil and Gas Industries for various Enterprise Applications.