The New age Workforce Management Solutions for Agile Businesses
IFS sales and service components provide business processes vital to your customer relationship management (CRM). It manages your customer interaction chain from the sales lead, through the sales cycle, to the ongoing support and service of the customer.
IFS sales and service concept allows you to focus on where you can add value to your customer through product, service, and support.

Challenges Companies Face in Field Service
Rising services and maintenance costs and increased customer expectations
Real-time tracking of workforce for dynamic route allocations for field work
Manually-managed field service work allocation sequences
Lack of digitized service executive and customer acknowledgements
Status of the jobs and invoicing, customer expectation mismatches
Management of expanding customer base, serviceable area and product lines
Retaining existing business and boost new customer acquisition
Optimization of resource utilization
Decreasing cost per route
Improving invoice-to-cash cycle
IFS Solution Modules
Invasystems being IFS partner provides workforce management solutions which intelligently manages the overall service lifecycle, optimizing all processes and touch points delivering flawless service while placing the focus on customer satisfaction.

IFS applications,
• delivers true business agility and the flexibility to work the way you want
• lets you capitalize on change, enabling you to move quickly, act globally and benefit from innovative technology
• is easily configured to match the specific requirements of your customers. It reduces the need for customization and can easily be modified by those closest to the process
• is built on industry standards so customers are not locked into a particular technology
• can easily be implemented, extended and upgraded thanks to its component based and layered application architecture
• is arguably the most user-friendly enterprise software on the market
• brings you closer to your business, giving you unprecedented vision so you can turn opportunities into revenue
IFS FIELD SERVICE
enables your service operations to streamline their customer-focused business processes from quotation and order taking to invoicing and analysis. It also supports field service and workforce scheduling, including mobile workforce management, as well as accurate pricing within and beyond warranty periods. IFS FSM can import work request from internal systems such as ticketing, maintenance ,repair and operations, product lifecycle management, application performance monitoring and enterprise asset management systems.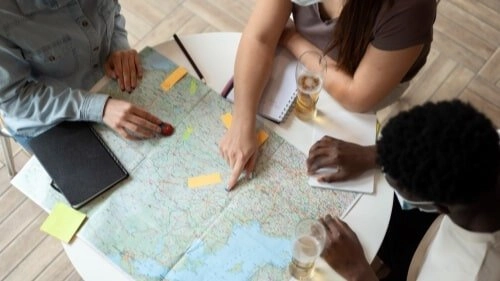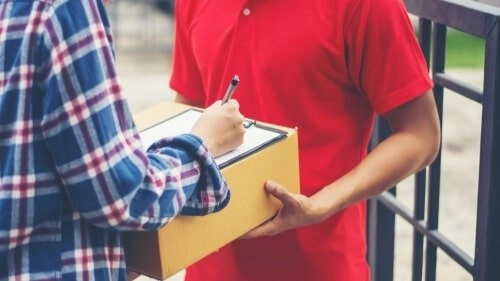 IFS SALES CONFIGURATOR
Guides your sales personnel and customers smoothly and conveniently through your selection of products, product characteristics, and accessories. An easy-to-use "product advisor" builds configurations through a series of questions that precisely define requirements.
IFS DYNAMIC SCHEDULING

enables you to optimize your mobile workforce by dynamically scheduling multiple business-defined constraints, such as skills and SLAs, to improve customer service and work efficiency. A highly scalable scheduling solution, it includes the Dynamic Scheduling Engine (DSE) and an intuitive scheduling workbench for exception management. It is available both on-premise and through the cloud (Software as a Service).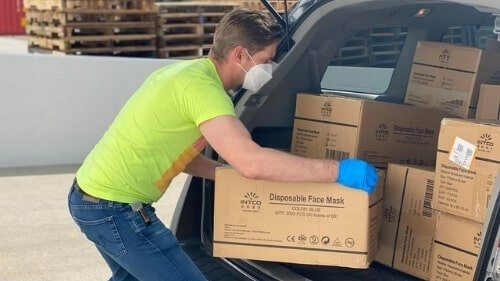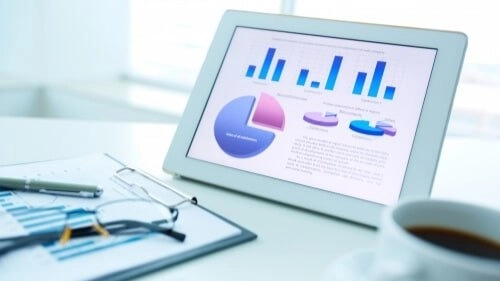 IFS SERVICE CONTRACT MANAGEMENT
lets you accurately specify and control the service level for each of your customers and service activities. It improves efficiency by automatically checking and following up on items agreed in the contract
Core Features
IFS WORK ORDER
Makes your maintenance operations more efficient, cutting direct and indirect costs and reducing the loss of revenue due to downtime. It manages all tasks affecting your maintenance organization—fault reporting, preparation, planning, execution, and final reporting.
IFS CALL & CASE MANAGEMENT
enables you to effectively provide call center services to your customers for field service or product support. IFS Call & Case Management also supports thorough analytics by bundling a set of prepackaged measures for all parts of the process
IFS COMPONENT REPAIR
enables you to manage the entire business flow from intake of parts
to be repaired to final invoicing. The solution provides support for simpler repairs using shop orders or work orders depending on preference, and also supports advanced/multilevel structure
repairs with dispositioning functionality in the shop order environment. Repairs under service contracts are supported as well as external service orders
IFS MAPPING
Enables you to visualize driving routes, alert on due jobs and efficiently plan last minute jobs. It provides virtual road and satellite maps with overlay information about ongoing and planned jobs and is integrated with Microsoft Bing™ Maps for Enterprise (Software + Service). Any business object such as customers and customer orders in IFS Applications can be configured to be visualized in the map.
IFS SCHEDULING & RESOURCING
Enables you to plan resources more efficiently by streamlining work order scheduling and activity planning, providing a common way of planning preventive maintenance and initiating corrective maintenance. The graphical drag-and-drop interface lets you make changes quickly and simply. Through integration with IFS Human Resources, it enables you to automatically compare personnel needs with the availability of various competencies. Constraint based scheduling for work orders is supported for more complex maintenance activities.
IFS WEB STORE
Gives you an out-of-the-box solution for web-based order management and an ideal tool for spare parts sales. You get a variety of ways of searching for and selecting products, as well as price and availability checks, customer registration, and order tracking.
IFS CRM
Enables you to create one corporate memory with end-to-end visibility to customer information. With it, you can integrate back-office processes directly with front-office processes.
IFS PREVENTIVE MAINTENANCE
Helps you manage schedules for regular preventive maintenance.
You can organize and prepare all kinds of tasks in a facility. You can also schedule tasks according to your own maintenance parameters, such as machine condition, specific events, a calendar, or even whether an employee or contractor must perform the tasks.
Collaboration & Sub- Contracting
Increasingly, projects are delivered by organizations
working together to deliver the total solution. Joint venture, sub-contracting and outsourcing activity is increasing, putting a strain on companies trying to keep control of their projects. IFS Applications offers powerful functionality to meet these needs. The sub-contract management component allows complex sub-contracts to be managed.
Future Based Control
IFS Applications has fully integrated project budgeting and forecasting capabilities, which allow periodic reviews to be conducted with greater efficiency so the estimate at completion is more predictable. Linked to the work breakdown structure and project plan, and provides support for progress and earned value management. This helps companies manage future costs rather than analyzing historical project costs.
What-If Scenario Explorer
(WISE) is an advanced modeling tool for organizations with a mobile workforce. As planning for change is an integral part of successful service delivery, WISE lets you evaluate alternative courses of action to choose the path with least risk and highest reward. Dynamic Scheduling Engine helps you explore different scenarios, more quickly and more accurately than ever before.

Document Management & KPI Reporting
Gives you full control over your company's documentation. It handles the creation and development process for documents and includes easy-to-use search tools. Other functionality includes workflow, templates, version and release management, support for invoice scanning (OCR) and redlining. IFS web-based interface is so user-friendly that new users can be up and running in a few minutes
Configuration and Extensibility
It Enables organizations to tailor their IFS Applications to even better fit their business by extending the data model, adapting or adding to the user experience, and complementing the application flow logic
Resources

Field Service Management Trends to Lookout for in 2021
There is no denying that the world has moved towards a paradigm where digitalization and automation have become ubiquitous in every walk of life.

Enterprise Mobility's Future is Becoming Clear
What does the office of the future look like? Ask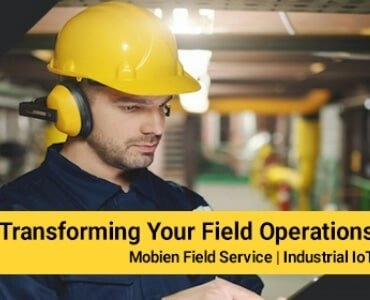 Transforming your field service operations and improve customer experience
All around the globe, companies realize that "getting closer to the customer" is crucial to growth. Both business buyers and consumers have more choices than ever before. The global field service market is predicted to account for $4.45 billion by 2022.