We provide applications to extend support for multiexperience development across mobile, web, conversational and immersive touchpoints.
Mobile Apps can provide excellent customer service, create brand awareness, Data and information dissemination, increase sales , customer service and instant accessibility to customers
Invasystems has unique knowhow about tools and business process environment in wide spectrum of industry sectors which helps in defining enterprise mobility strategy. We invest into services and new technology to continuously improve speed of delivery, quality of output and customer satisfaction of deliverables.

Our high-productivity tools offer simplified modeling and easy support to build, test, debug, deploy, host and maintain apps in an agile manner.

We keep user at the center of the design while developing applications to provide omni channel experience.
Services to empower your enterprise and customers with last mile connectivity
Enterprise Mobile Consulting
Enterprise Mobile Strategy
IT Readiness for Mobility
BYOD & MDM Strategy
Innovation through Visualization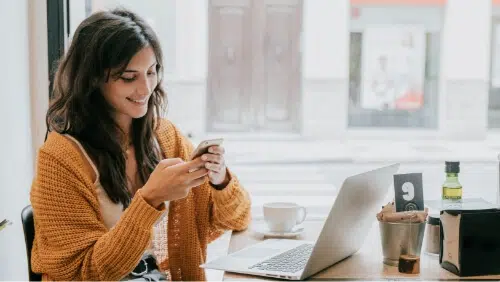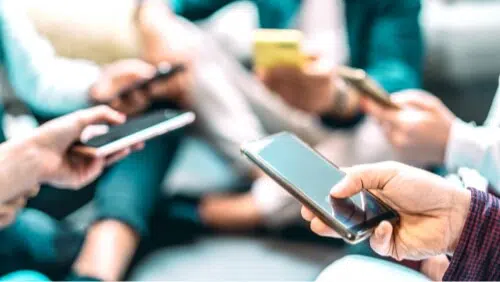 Mobile Center of Excellence
Identify Business Drivers
Define Technology Direction
Define Mobile Architecture
Define Mobile Security
Define Mobile SDLC
Manage Mobile App Portfolio
CoE Governance
Mobile Custom App Development
User Experience Design
Mobile App Architecture
Native & Hybrid Development
Onshore-Offshore App Development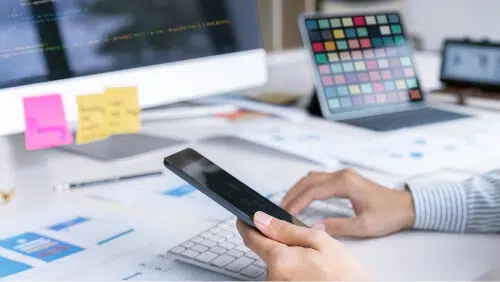 Advantages
Create Strategies
Create mobile strategies that drive business innovation.
Target Opportunities
Identify business opportunities that are most likely to benefit from the use of mobility.
Build Great Apps
Build world class mobile apps that engage customers and promote the brand.
Solve IT Challenges
Address mobile device management, security, and governance needs to ensure ongoing success.
Industries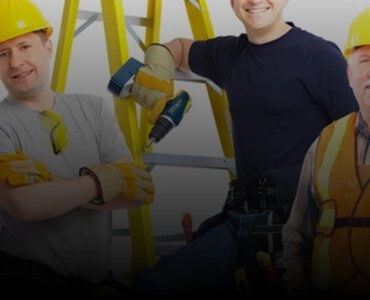 Case Studies
Secondary Sales Information and SFA – Hamilton Housewares.
Being a housewares company with a vast distribution network across India, one of the challenges that Hamilton faced was visibility across secondary distribution, market coverage and productivity of its front line sales force.
Mobile App for PR/PO Workflow – Dalmia Cements Bharat Ltd
iNotify mobile enterprise application platform was deployed to be accessed by Management Users on Android Tablet. They have cement plants in southern states of Tamil Nadu (Dalmiapuram & Ariyalur) and Andhra Pradesh (Kadapa), with a capacity of 9 million tonnes per annum.
Call Reporting and Activity Management – Mega Life Sciences
Some of the core challenges facing distribution companies today include visibility of market coverage, efficiency of its frontline sales staff and engagement with their customers (retailers)
Resources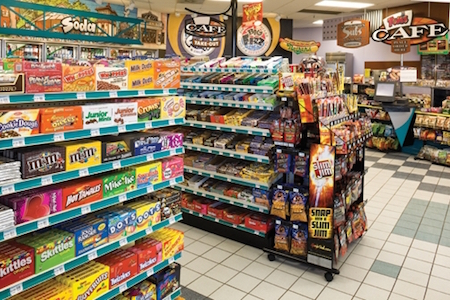 Blog
Track Merchandising and Shelf Analysis Through Mobile App
Merchandising is crucial for FMCG and CPG companies, as well as all other major retailers. reasons – mainly because inventory is the retailers biggest cost.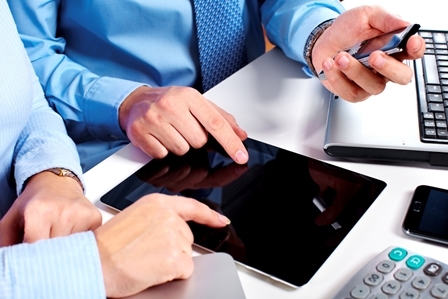 Blog
Enterprise Mobility's Future Becoming Clear
What does the office of the future look like? Ask 100 professionals this question, and you'll get 100 answers, but the general consensus seems to involve a lot of iPads. Every employee is also a consumer, and the efficiency they expect in their daily lives is coming with them when they go into the office. Leaders are coping with this sudden surge of mobility, some begrudgingly, because it has now gone far enough to prove its enduring place.

Blog
AI powered Mobile Apps that will boost sales efficiency in your distribution business.
"Sales Beat Plan" also called "Permanent Journey Plan" is a day level route plan made for field sales & marketing executives to visit several stores at a pre-defined frequency. These visits are necessary not only to handle order collection but also for visual merchandising and most importantly competitor analysis.