Enterprise Application Services
We pride ourselves on being a foremost provider of cutting-edge enterprise application services. Our commitment to innovation and excellence has allowed us to consistently deliver tailored solutions that empower businesses to thrive in the digital age. With a team of seasoned experts, we design, develop, and deploy enterprise-grade applications that streamline operations, enhance efficiency, and drive sustainable growth. Whether it's implementing scalable ERP systems, crafting robust CRM solutions, or optimizing data analytics platforms, we work closely with our clients to understand their unique needs and challenges. Our relentless pursuit of quality and a customer-centric approach ensures that every enterprise application we create is robust, secure, and optimized for peak performance.
Enterprise Application Services
SAP Advisory & Implementation Services
Helping organizations to standardize and modernize their business operations through industry best practices.
Keeping our customers on pace with digital transformation, market dynamics, and ERP road maps.
SAP Application Maintenance & Support
Providing services to ensure the smooth and reliable operation of SAP software and applications.
Ensuring minimal downtime and preserving data integrity during migration.
Providing Dynamics 365 consulting, implementation, migration, integration as well as maintenance and support services.
Aligning to your specific needs by tailoring a system to meet unique business requirements and providing support to ensure optimal functionality.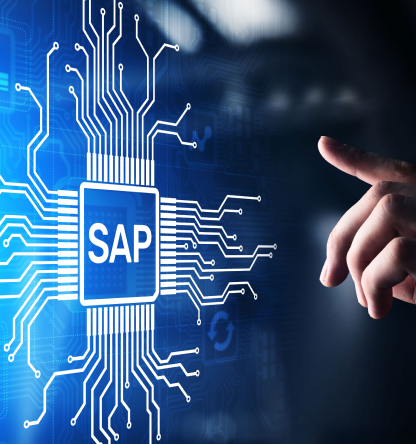 SAP Business Technology Platform
In the dynamic landscape of today's market, characterized by constant change and widespread cloud adoption, swift and adaptable decision-making is of paramount importance for management. The SAP Business Technology Platform serves as the cornerstone for enabling the Intelligent Enterprise. It empowers customers to construct, integrate, and expand business applications with a focus on development agility and rapidity. SAP BTP aspires to function as a unified, business-centric, and open data and development platform, encompassing the entirety of the SAP ecosystem.

Database and Data Management


Application Development and Integration

Invasystems SAP Center of Excellence (COE) has established its center of excellence by assembling SAP-certified experts specializing in BTP Extensibility, SAP Build for low-code/no-code development, CPI, SAP Analytics Cloud, and Signavio.


Availability and Resilience


Industry leaders in various segments