B2C E-commerce platform for financial Products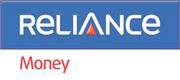 About This Customer/ Company Objective
Reliance Money is the broking and distribution arm of Reliance Capital, one of India's largest financial companies.
The Business Problem
Challenges
The company was looking to develop an E-commerce portal that was distinct and that would provide them with a competitive edge over the existing shopping portals.
The Solution
How Spadeworx Helped
SpadeWorx designed and developed an ecommerce portal which was aimed to offer India's largest online range of financial products to its customers. Besides financial products, customers could also purchase, at attractive prices a wide variety of non-financial products such as Apparel, Accessories, Books/ Magazines, Music CDs and DVDs, Home Appliances, Gifts, Flowers etc on the Shopping Portal.

SpadeWorx provided an easy to use template based modules for catalog management, product addition, order management.

The Benefits
Benefits For User
One stop solution for customer to buy financial products online.
Easy order and customer management
Wider reach to prospects and customers.
Screenshot