Knowledge Portal For Agri Banks and Farmers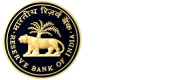 About This Customer/ Company Objective
College of Agricultural Banking and institution of RBI works in bringing sharper focus on capacity building in the area of agricultural lending. With passage of time, CAB has reinvented itself and has been offering a wide range of programmes, geared to meet the capacity building needs of the banking sector and indeed, the financial system. Currently, programmes on agricultural finance, cooperative banking, training of trainers, MSME, agri-business, etc. co-exist with programmes on subjects of contemporary relevance such as digital financial inclusion, cyber security and IS audit, MDPs, leadership development, Development Centre, etc., amongst others.
The Business Problem
Challenges
RBI – CAB (College of Agriculture Banking) had a rich resource of information available on its existing portal. However, the organization was facing a challenge on account of low site visits and limited usage of the extensive information that was available. This was mainly as the current portal was static in nature and did not provide a rich and intuitive end user experience
The Solution
How Spadeworx Helped
SpadeWorx focused on increasing the usability of the portal and disseminate the knowledge by providing the visitor with a rich and intuitive experience. The portal was redesigned using the mash-up approach such that the home page served as the intuitive entry point for all the different resources available on the portal.

In several cases effective visuals were used to replace the high amount of textual content so as to improve the user experience.

The Benefits
Benefits For User
Improved user experience and engagement
Availability of knowledge banks and programs helped farmers.
Screenshot