Onboarding beta testers and real-time simulations experiences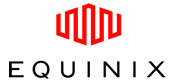 About This Customer/ Company Objective
Customer is one of the largest data centers in USA with over 8000+ Employees
The Business Problem
Challenges
Customer had global program which was aimed to create a means by which end users within the company can test new technology. Test drive specific documents should be shared over individual MS Teams channel.
The Solution
How Spadeworx Helped
SpadeWorx proposed a SharePoint based gamified application developed using React framework. Application allows to register user for test drive and earn points. MS Teams PS API used for integration. This provided better user experience due to gamification and increased engagement from employees.
The Benefits
Benefits For User
Gamified version to attract users
Globally accessible to all users with leadership dashboard.
Easy way to decide new technology acceptance in organization.
Quick document sharing over MS Teams
Screenshot