iConnect-Dr. Reddy's Knowledge Management System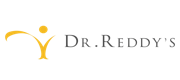 About This Customer/ Company Objective
Creation of knowledge base and its optimum utilization makes drug approval filing faster and easy.
The Business Problem Challenges
Dr. Reddy's Laboratories Ltd. (NYSE: RDY) is an integrated global pharmaceutical company, committed to providing affordable and innovative medicines for healthier lives. With employee strength of over 17,000 employees, the group has three major business segments namely Pharmaceutical Services & Active Ingredients, Global Generics and Proprietary Products. Major markets include India, USA, Russia-CIS and Europe apart from other select geographies within Emerging Markets. Dr. Reddy's research wing IPDO, executes many projects for creating new drug in API and Formulation. Because of non-availability of centralized, simple, secure and intuitive solution to deposit and share the knowledge created, individual project knowledge base was separately created and maintained. This was leading to recreation of same project data in similar projects with minimum to no reutilization of available data with the earlier projects.
How Spadeworx Helps
Dr.Reddy's Lab had very stringent criteria while selecting the vendor for KMS development. SpadeWorx was selected because of:
SpadeWorx's record in successfully delivering SharePoint based application development and Knowledge Management Solutions in Industry
Very strong experience in building SharePoint apps for cloud or on premise based applications
Expertise in creating highly intuitive UI and scalable applications on SharePoint platform
Matured processes for application development and delivery
SpadeWorx team using UCSE patented technology delivered solution
To capture knowledge created in projects under different functions
Store the knowledge after due verification and validation using workflows
Share and collaborate in secured way with relevant stakeholders.
Using MS SharePoint 2010 as technology component which has inbuilt functionality to collect, store and retrieve the knowledge from Knowledge Repository. SharePoint groups were formed to identify content as knowledge and categorize appropriately.
Benefits For User
Centralized and secure knowledge repository :
With Knowledge management system developed and implemented it is helping scientists in storing, accessing and sharing important project data generated and test results. This has reduced the re work on several test cases which go in iteration and jumpstart the action items and reports thereof.
Optimal reutilization:
Over 4000 scientists access meaningful data and make informed decision on daily basis. With structuring of huge amount of data and knowledgebase created within projects and not in different silos, have reduced the time and increased efficiency by over 25%.
Reduced GO to Market Time :
While filling drug application to FDA, application proved as boon for the company. with all available documents ,test cases, progress reports ,projects charts and more important collaboration availability really helped company file for drug approval and catered to better compliances to the policies