Innovation Management Platform for Employees for Auto Manufacturer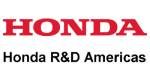 About This Customer/ Company Objective
Honda R&D Americas, Inc. is an automobile, motorcycle, all-terrain vehicle, lawnmower, boat engine, and jet airplane developer located in North America. It develops vehicles for Honda and Acura sales in conjunction with other global R&D centres
The Business Problem Challenges
As Honda is into research for automotive sector, they regularly launched campaign to get ideas from employees as how they can make their offering better. This needed ideas in the spheres of innovation, process improvisation and efficiency.Thye had a practice of launching challenges with some information and employees used to submit ideas.
The process of idea management was very manual with very little clarity on stage and status of idea flow in the lifecycle.
Honda wanted a platform which would solve this problem.
How Spadeworx Helps
SpadeWorx ran design sprint and multiple session to come out with and idea and innovation platform specifically catering to Honda's kando's process. This enables Honda to launch challenges to the employees based on topics of innovation and to a particularly selected group of people as well.
Platform provided capability to select and assign subject matters and experts to validate and verify the idea as per different funnel stages in the process flow.Time line ,stage and status visibility of the idea through out the lifecycle was made available to the ideators as well as campaign managers to check how it has progressed in the system.
Maecenas sed efficitur enim. Vestibulum pellentesque justo tellus, sed consectetur augue cursus vel.
A reporting charting giving details of total number of campaign launched across different segment and groups, participation, trends and status report provided unique insights about idea bank and how many have actually pushed to be developed as product/process efficiency
Benefits For User
Platform to submit and collaborate on ideas
Setting Key Performance Indicators (KPI's) on innovation
Managing the innovation process from concept to adoption
Develop and Improve -Products/applications/Process faster.