B2C Raffle Platform on Azure Cloud for Media and Advertising Conglomerate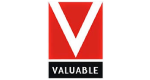 About This Customer/ Company Objective
Valuable Group is a leading player with primary business interests within Media & Entertainment, Education and Technology. The group strongly believes in connecting its core capabilities to provide optimum technology enabled solutions and building ground-breaking technology enabled businesses within its three business verticals. This has given the group a head start in identifying future possibilities, creating cost and time arbitrage for its businesses while acquiring consumer acceptance and confidence globally.
The Business Problem
Challenges
Valuable group wanted to create a bidding platform so that it could launch raffles for its users for promoting the products of various product manufacturer and suppliers. The aim of the platform was to generate brand awareness about various products launched by providers, give a gaming experience and then create a market base of such products.
The Solution
How Spadeworx Helped
SpadeWorx conceptualized a mobile based raffle platform for the advertisers so that they can advertise their products, place a bidding campaign and draw a raffle for the bidder. This platform provided advertisers to promote their products seeing the response on their various products by users with gamification tools.
SpadeWorx used Windows Azure Paas Offerings and designed and developed the raffle platform to meet customer requirements of High performance and scalability.
The Benefits
Benefits For User
On the fly advertisements generating revenue for Advertisers
Highly configurable and scalable platform capable of handling millions of user base.
Providers could promote their brand with targeted geography and user bases
Personal Identification based raffles were huge hit.
Screenshot