In the fiercely competitive world of Consumer Packaged Goods (CPG) and Retail, staying ahead of the curve is key. We offer a suite of cutting-edge IT services designed to elevate your business to new heights. Our team of experts understands the unique challenges and opportunities that this industry presents, and we are dedicated to crafting customized solutions that align perfectly with your objectives. From optimizing supply chain operations with state-of-the-art data analytics to enhancing customer experiences through innovative e-commerce solutions, we're here to drive efficiency, streamline processes, and unlock growth opportunities. Our deep industry knowledge, combined with a commitment to staying at the forefront of technological advancements, ensures that we can help you navigate the rapidly evolving landscape and seize every competitive advantage.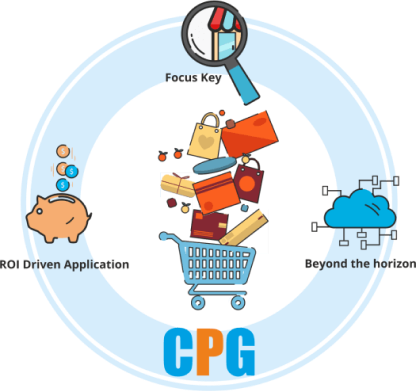 Harnessing the power of IT can revolutionize the entire retail business ecosystem by enabling seamless integration, data-driven decision-making, and enhanced customer experiences. Through advanced data analytics, retailers can gain deep insights into consumer behavior, optimizing inventory management and supply chain operations to reduce costs while meeting customer demands more efficiently. E-commerce platforms and mobile apps enhance the shopping experience, providing personalized recommendations and convenient checkout options. At Invasystems, we provide solutions for our customers to enable and adapt rapidly to market trends, automating processes, and fostering agile responses to changing consumer preferences, ultimately fostering innovation and growth across the industry.
Solutions for CPG Industries

Reduce operating cost and higher sales efficiency.

Optimized inventory across value chain through real time visibility.

Improved market coverage leading to better brand recall and market positioning.

Isolate lost sales through higher market coverage and real time inventory information.
Leading consumer packaged goods provider companies across the world